Show your support with a Friends of Children's Hospital Car Tag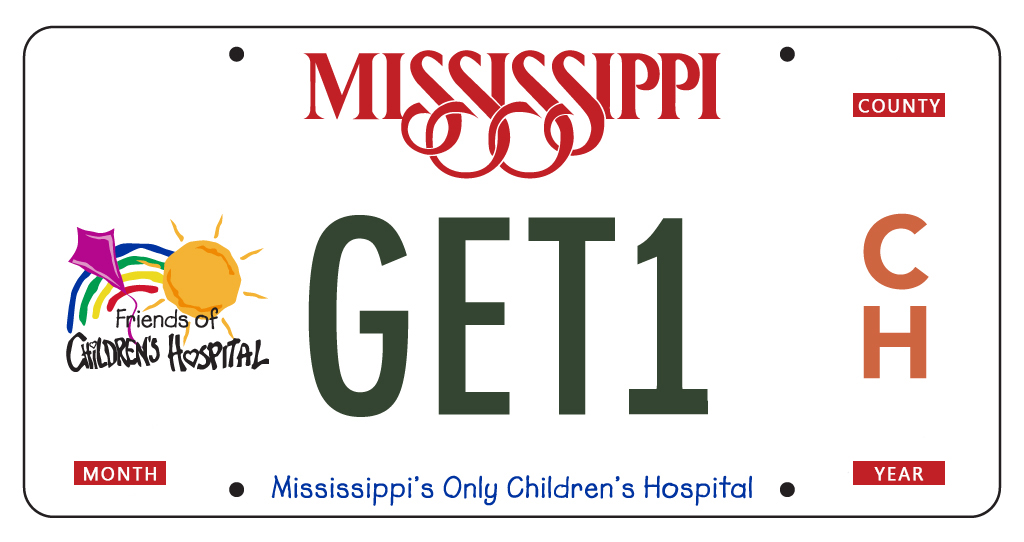 Get The Tag
Purchasing a Friends of Children's Hospital license plate is a quick and easy way to help sick kids. With $51 added to your normal car tag fee, you make a difference in the lives of more than 180,000 children receiving care at Mississippi's only Children's Hospital. You can purchase the tag at your local county tax assessor's office.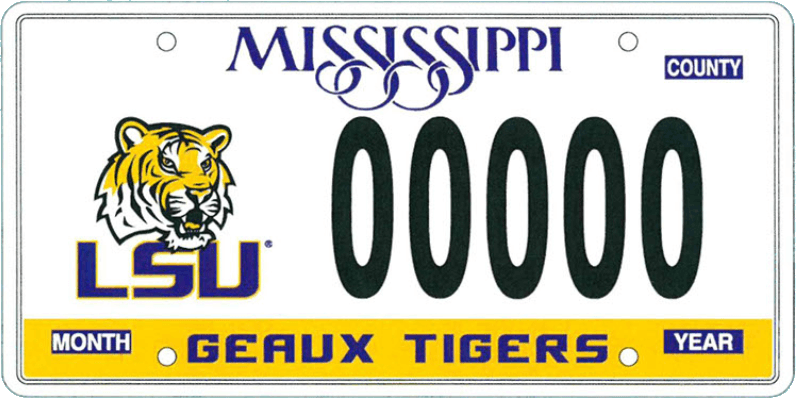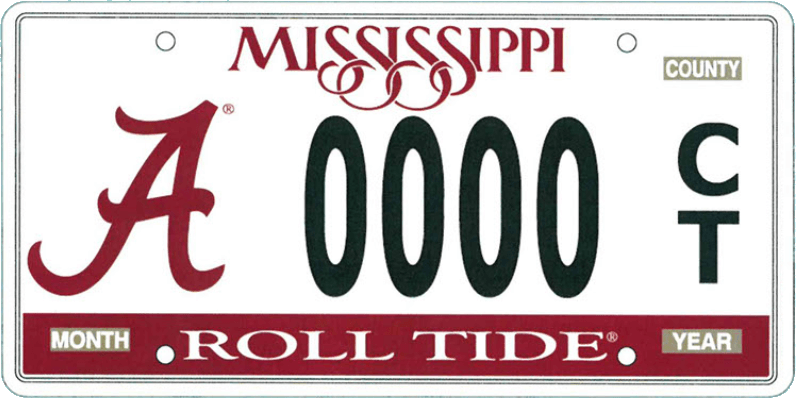 Rally around Your Team and Children'sof Mississippi
Friends is grateful to also be the recipient of car tag proceeds from two out-of-state universities. If you're an LSU or Alabama fan, you can support patients when you purchase one of these tags in Mississippi. These specialty tags are $51 above the cost of the normal tag and Friends receives $44 per tag. These out-of-state universities are not eligible to receive the funds from their tags but they can choose who will benefit from the sales—and for their decision to help our sick children, we say thank you. We're proud to call them Friends and appreciate their commitment to our community and our children.
Go wild for wildlife
Looking for another great way to contribute to the children's hospital while supporting another worthy cause? The Mississippi Wildlife Enforcement Officers' Association has generously agreed to donate $2 from every specialty MWEOAI license plate purchased to the children's hospital. These tags may be purchased at your local county tax collector's office.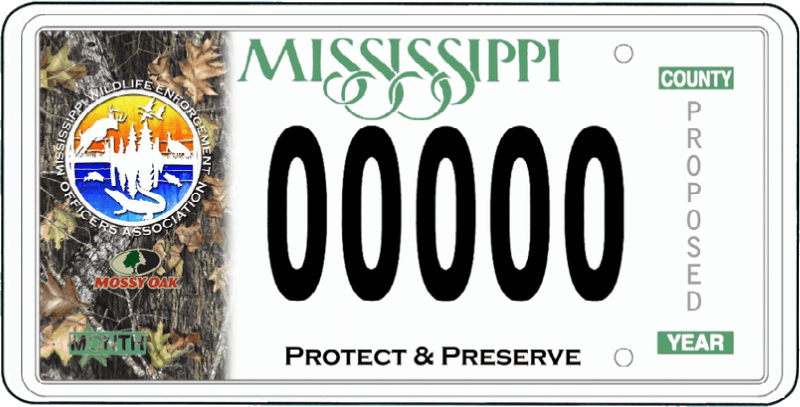 Frequently Asked Questions
Where can I purchase a Friends of Children's Hospital license plate?
Specialty license plates, such as the one for Friends of Children's Hospital, may be purchased at your county tax collector's office.
How much does the Friends of Children's Hospital license plate cost, and how much money does the organization receive from the sale of the tags?
The cost of the specialty license plate is an additional $51. Friends receives $44 of that amount from the Mississippi Department of Revenue each year at renewal.
After prepaying for a tag and then trading vehicles, can I put my specialty tag on my new vehicle?
Yes, the county will allow you to transfer your specialty plate to another vehicle.
Can I keep my specialty tag if I decide to put a different one on my vehicle instead?
State law requires that specialty tags be surrendered to the tax collector's office if the owner does not wish to have that tag registered to their vehicle anymore. Furthermore, the license plate currently on the vehicle must be surrendered before a new license plate will be issued.
If moving from one county to another, what is the process for registering the license plate in the new county?
Vehicle owners may either visit their local tax collector's office to have their information forwarded from the previous county, or they may contact the Department of Revenue to have the county forward the tag to the correct county's office.