It was a wonderful day for Waunilla Fulton, the winner of the Friends of Children's Hospital Doo Dah Day New Car Giveaway, who drove off in a brand-new Honda HR-V 2WD LX on Friday, March 24.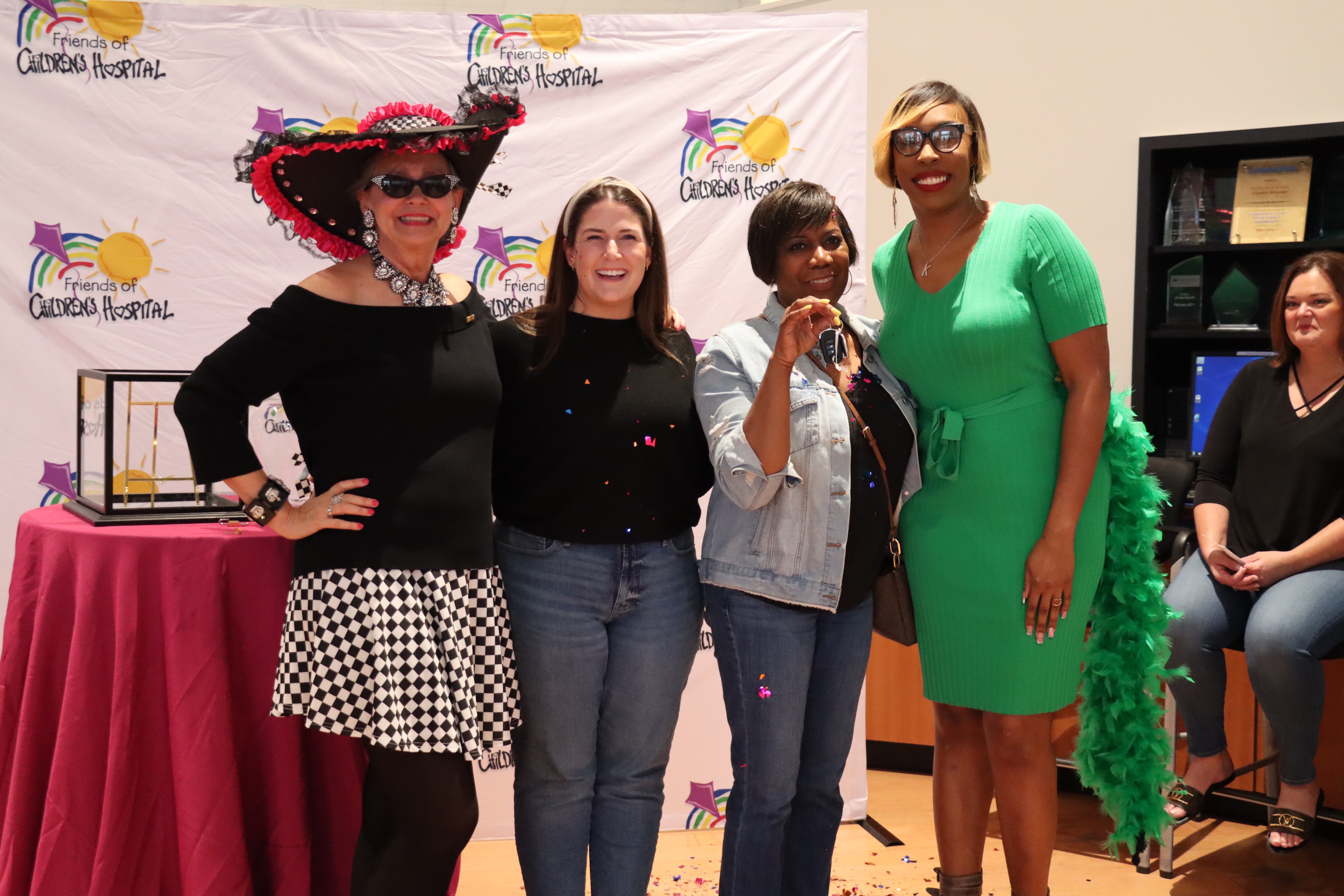 For $25, people could purchase raffle tickets for a chance to take home a new set of wheels–courtesy of Patty Peck Honda in Ridgeland–and most importantly, support the state's only hospital dedicated exclusively to the care of Mississippi kids. This year's giveaway raised over $21,000, and Waunilla Fulton of Byram, Mississippi was the 10th Key Finalist and the lucky winner of a brand-new car!
The 10 Key Finalists, whose names were drawn between February 14 and March 24, were all present for the announcement of the winner's name. Each finalist received a key, but only one key opened the glass box with the car keys in it. Fulton was the 10th Key Finalist and bought her tickets on March 24th, the final day of ticket sales. One-by-one she watched all of the other finalists try their key inside the lock and walk away empty handed. She was thrilled when her final key opened the box and she was declared the winner!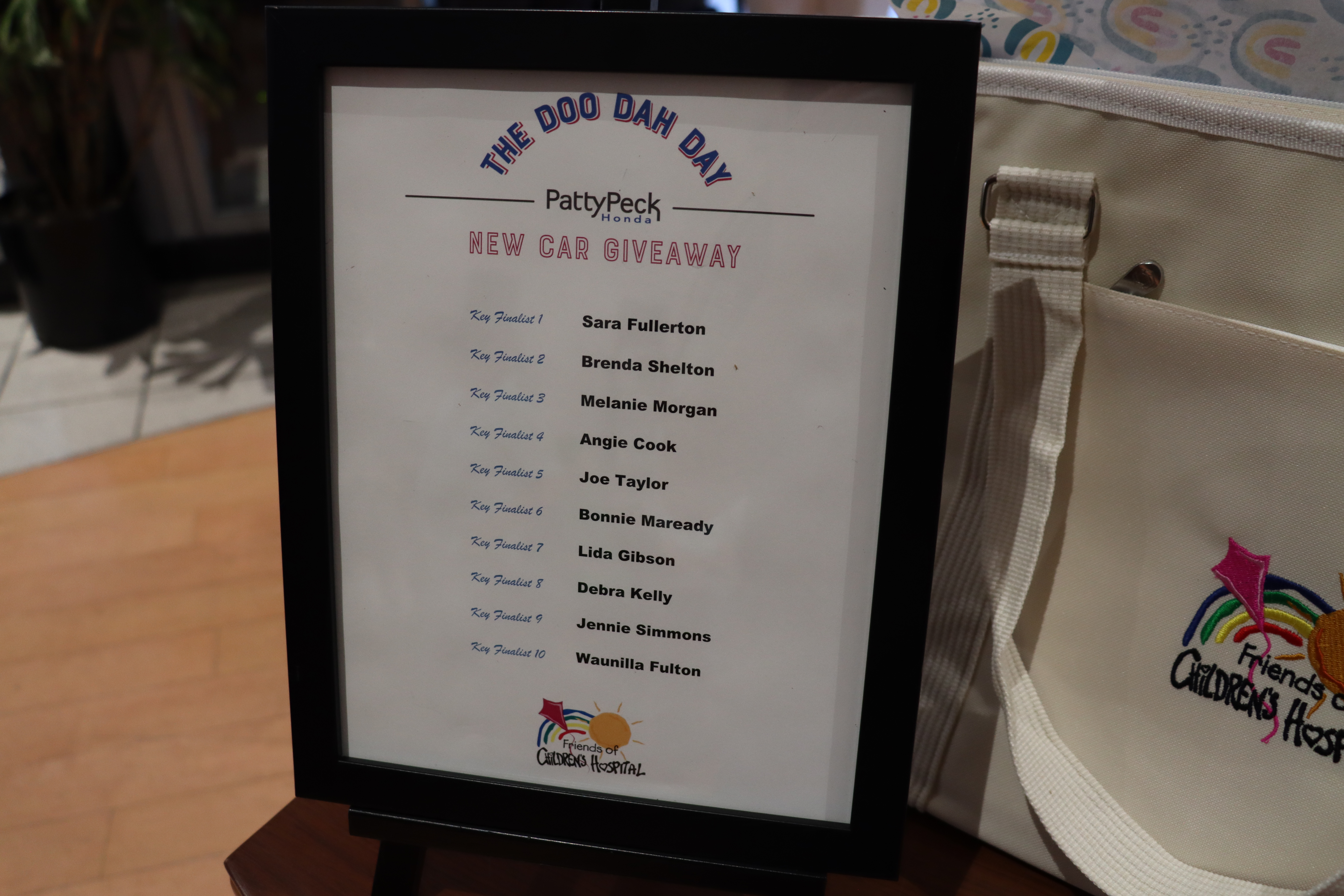 "The Doo Dah Day New Car Giveaway is undoubtedly a fun and whimsical way for us to raise crucial funds for our state's children's hospital," said Friends Executive Director Caitlin Foreman. "We've not only generated a lot of excitement surrounding the car giveaway through the years, but also championed a truly meaningful cause—providing world-class healthcare to Mississippi's youngest and most vulnerable hospital patients."
This was the 11th year that Friends of Children's Hospital hosted the Doo Dah Day New Car Giveaway. Proceeds from the event help fund patient and family care projects, such as the Child Life program and the pediatric palliative care van, as well as capital projects, like the expansion and renovation of the emergency department, just to name a few. One hundred percent of this year's proceeds will benefit the Center for Cancer and Blood Disorders at Children's of Mississippi.
"Special thanks goes to Patty Peck Honda, the giveaway's presenting sponsor, without whom this fundraiser would not be possible," Foreman said. "We are also grateful for the efforts and continued support of Jill Conner Browne and The Sweet Potato Queens, who raise thousands of dollars each year for our organization."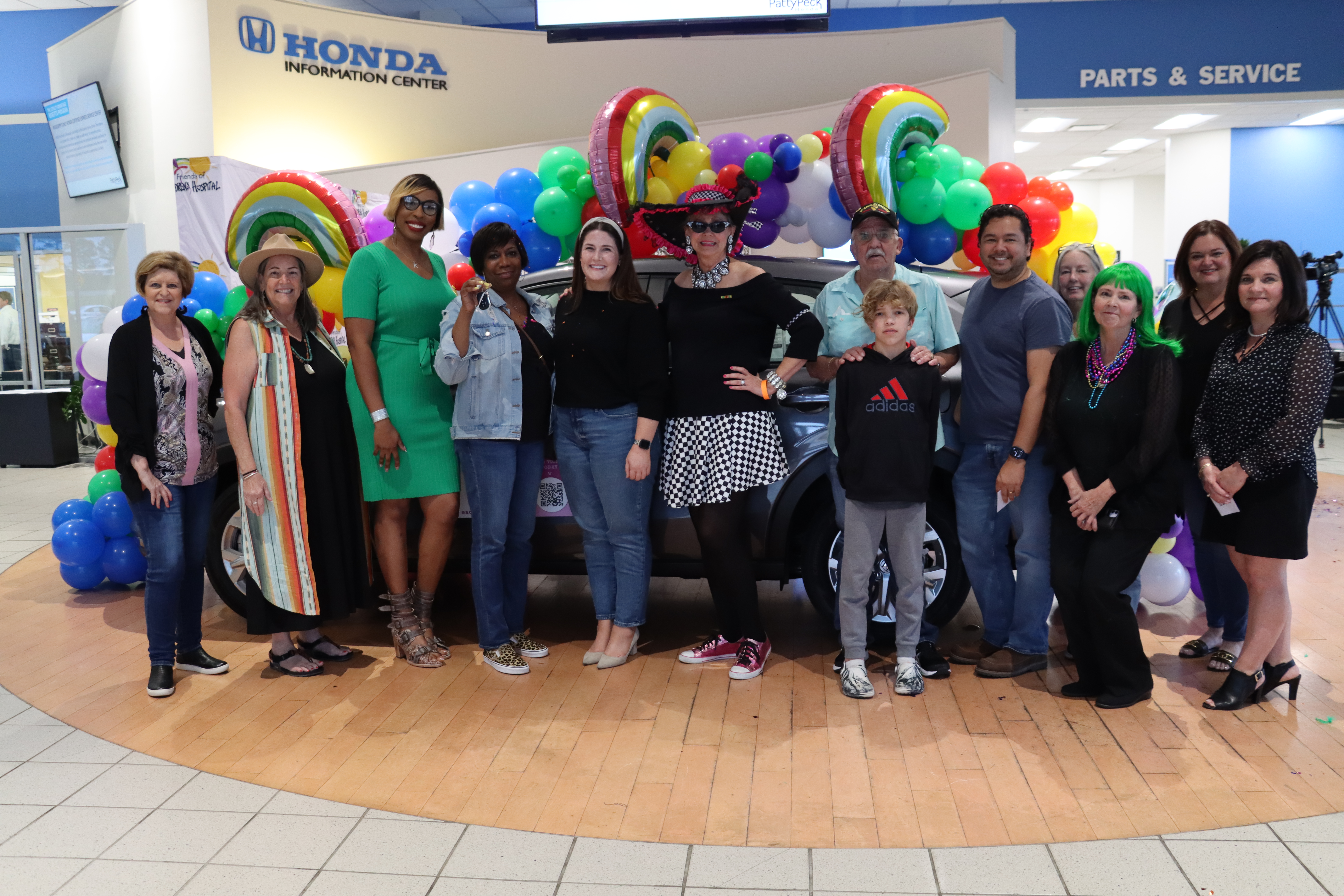 "Our unfailingly generous donors and volunteers are the backbone of Friends of Children's Hospital, said Foreman. "On behalf of the more than 220,000 children who receive critical, life-changing care and treatment each year at Children's of Mississippi, thank you from the bottom of our hearts."
About Friends of Children's Hospital
Friends of Children's Hospital, founded in 1989 by a group of dedicated volunteers from across the state, supports Mississippi's only children's hospital by driving fundraising, growing volunteerism and building awareness. Since its inception more than 30 years ago, the nonprofit organization has raised more than $45 million to purchase state-of-the-art equipment, construct new facilities and provide vitally important services for all pediatric patients.